WHAT IS HYROTHERAPY??
Hydrotherapy utilizes the properties of water, such as buoyancy, hydrostatic pressure, viscosity and resistance to improve physiological functioning. Both of our hydrotherapy modalities, resistance pool and underwater treadmill, offer a controlled yet challenging environment that provides an optimal setting for cardiovascular coniditiong and physical rehabilitation.
Our underwater treadmill is the first and only of its kind in Hong Kong, imported from Germany.
It uses water to enable the dog to move or exercise its muscles and joints whilst its body weight is supported. The treadmill is particularly useful if dogs are sore or lam when trying to walk. Lame dogs lose muscle, so our treadmill is an easy, affordable way to help your dogs to build muscle.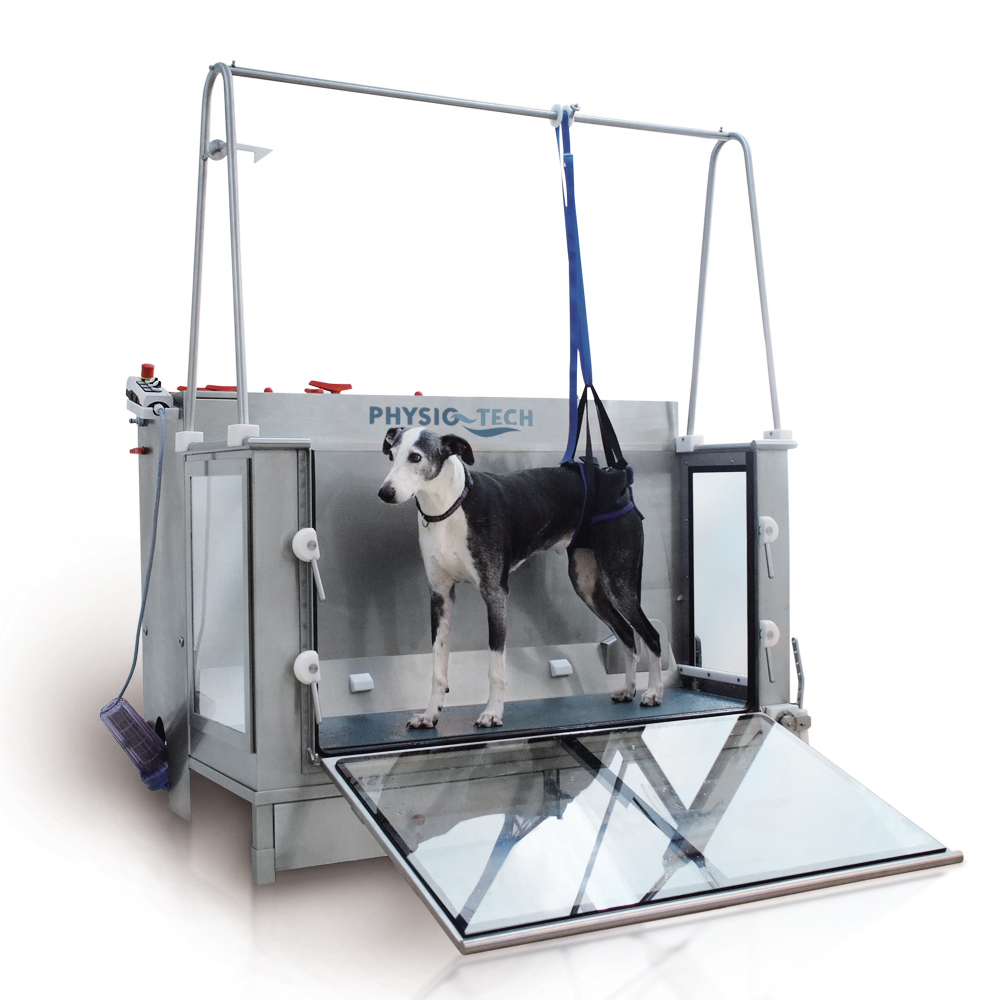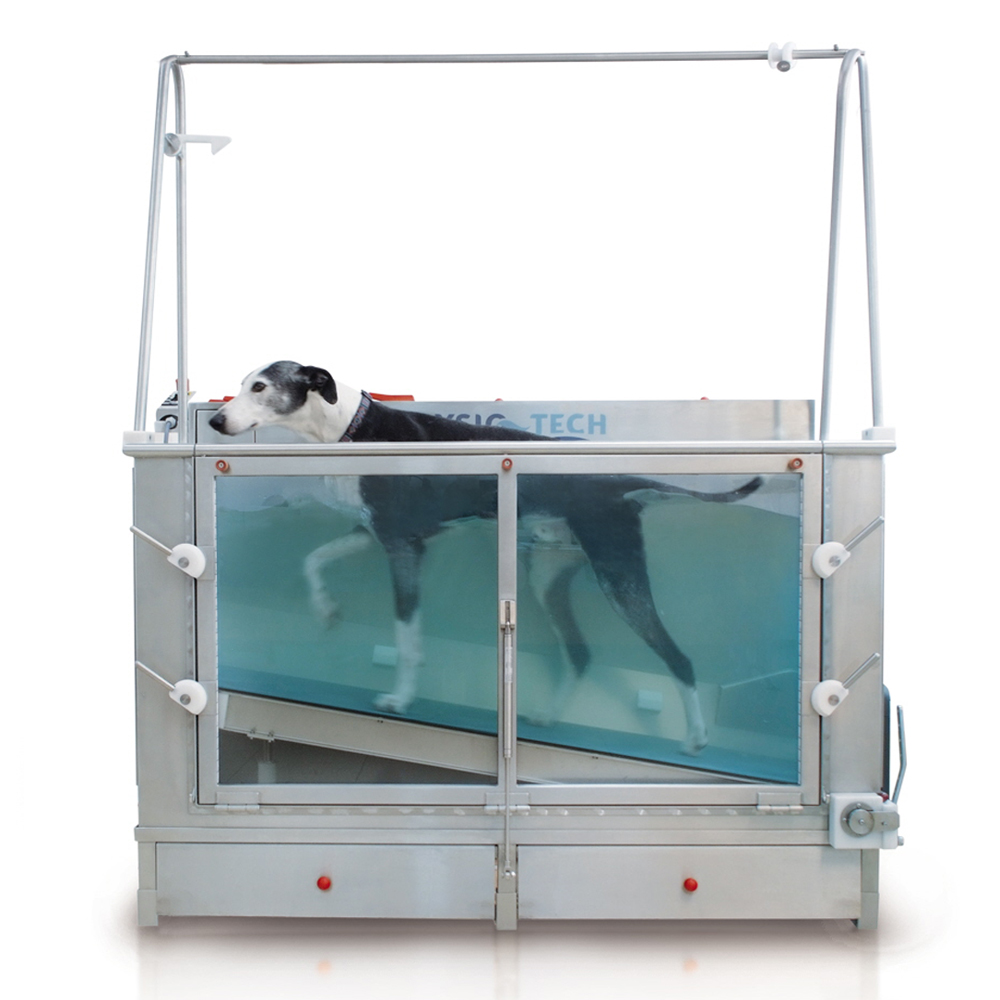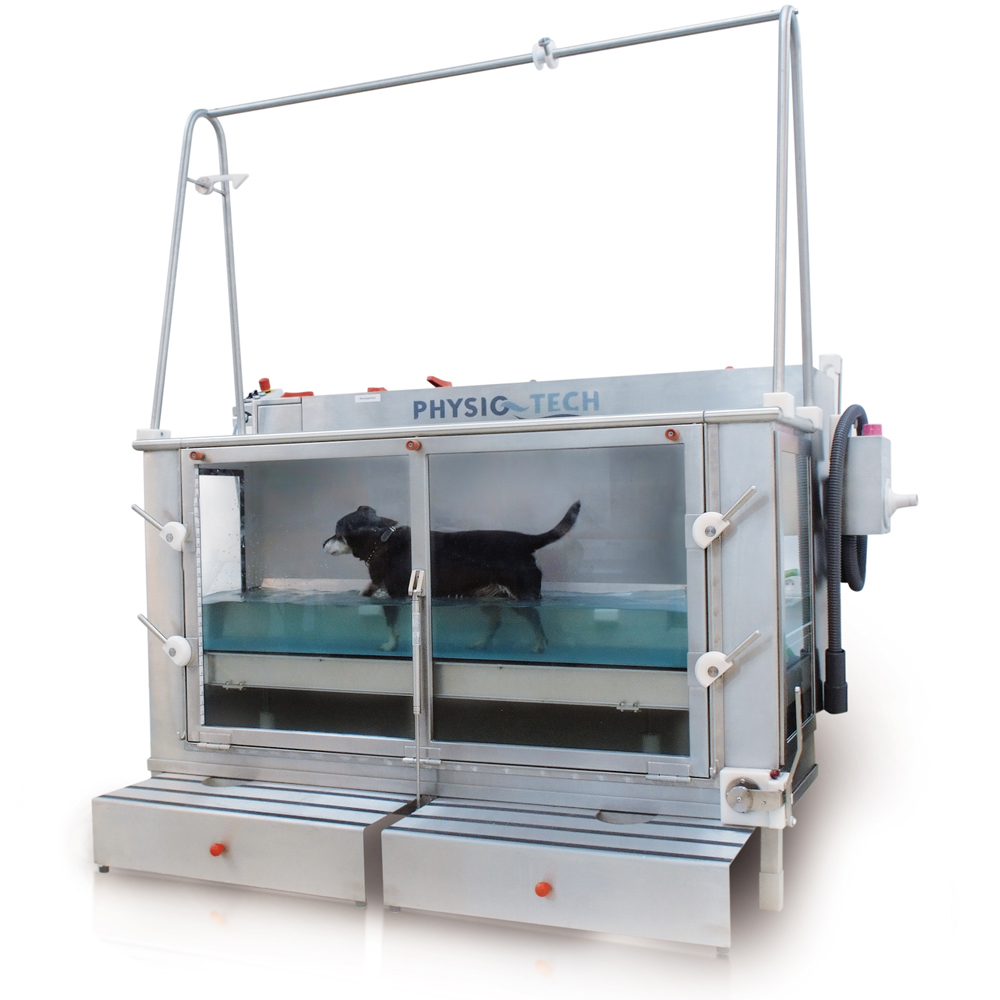 What are the benefits of using the underwater treadmill and when should it be used?
• increase general exercise
• can aid in weight loss, working along side a healthy diet
• post operatively after orthopaedic surgery e.g. Cruciate ligament
• can help with elbow or hip dysplasia, especially in young dogs.
• Arthritis / stiffness or old age
• Lameness
• DJD (Degenerative Joint Disease)o change this text.
How could my dog join the program and how does the program work?
• If your dog is suffering hip / joint problem and needs to have rehabilitation; or post-operative care, we request to have veterinarian referral letter / recommendation.
• Day pass, weekly pass, monthly pass and on board rehab are both available.
• If your dog needs to lose weight and get a healthier body shape, please join our fitness camp.
• The treatment includes one session of exercise time in our underwater treatment and dries up.
• Free trans"paw"tation and free snap shot (Schedule must be arranged by Petworld Resort)