Dog Training at Petworld Resort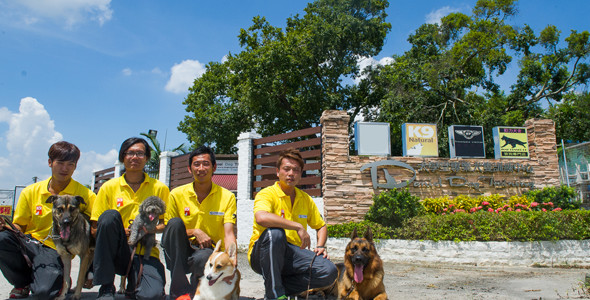 At Petworld Resort, we understand the importance of a great relationship with your dog. Training is all about improving that relationship and helping you and your dog communicate effectively. Petworld Resort is uniquely suited to help you learn those important skills through all stages of your pet's development. Whether we are helping you and your puppy get though potty training, helping your older dog learn good manners, or teaching both of you a new sport, the goal is for you to enjoy a rich, full life together.

Lodge and Learn Program
Let our training experts help your dog learn important obedience skills and good manners while he/she stays with us at Petworld Resort. This is a great option, especially if you are going out of town on a business trip or vacation. You dog can enjoy sessions with our trainers to learn sit, down, stay, come, walking on leash, stay, don't jump. Then when your pet is ready to go home, we will show you what your pet has learned and teach you how to keep reinforcing those skills so the learning continues. The program usually lasts around 4-6weeks; our trainers are able to help your pet improve on as many as 7 of the skills listed above. And they could spend a lot more time reinforcing and fine-tuning the good manners and skills learned.

Custom Lodge & Learn
In addition to the important skills mentioned above, some dogs have particular behavior problems and / or need more work in specific areas. Our expert trainers are happy to create a Custom Lodge & Learn program designed around the individual needs of you and your dog.
Suitable for special behavior, chewing things, barking, separation anxiety, food aggression and etc…

Private Dog Training Lessons
Private Lessons are an excellent option for pet owners with busy schedules or for specific problem behaviors. You could work with our trainers at either Petworld Resort, or we can come to your home. Our goal is to help you improve your relationship with your dog while teaching you how to manage your pet's behavior better. Our methods are always rewards-based and dog-friendly.
Each visit is scheduled for our convenience and designed around your pet's individual needs. Our trainers will provide clear instruction, demonstrate specific techniques, and coach you through the process of executing new training skills properly. We also welcome follow-up questions by phone or e-mail, and they are free of charge.