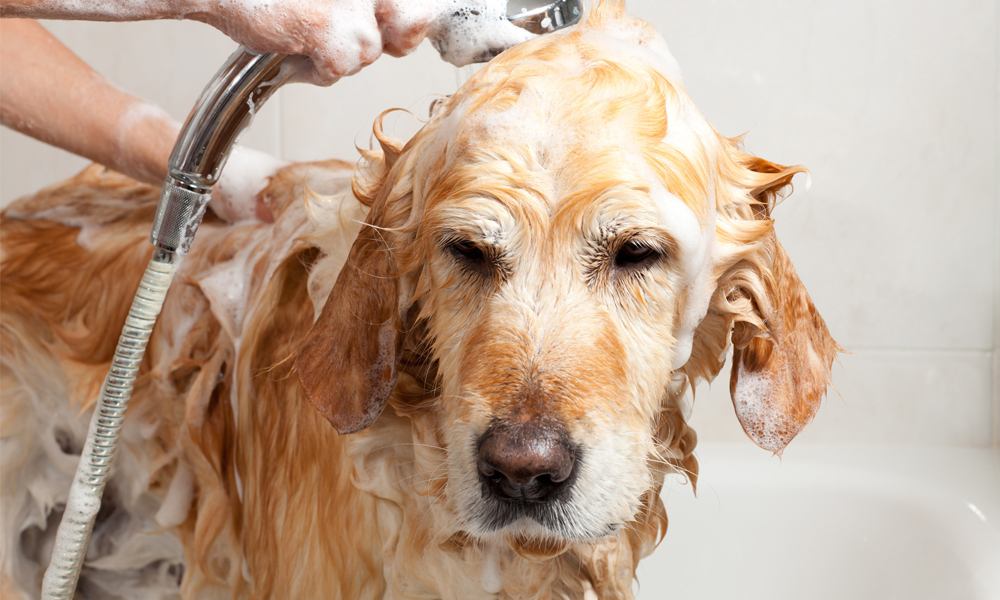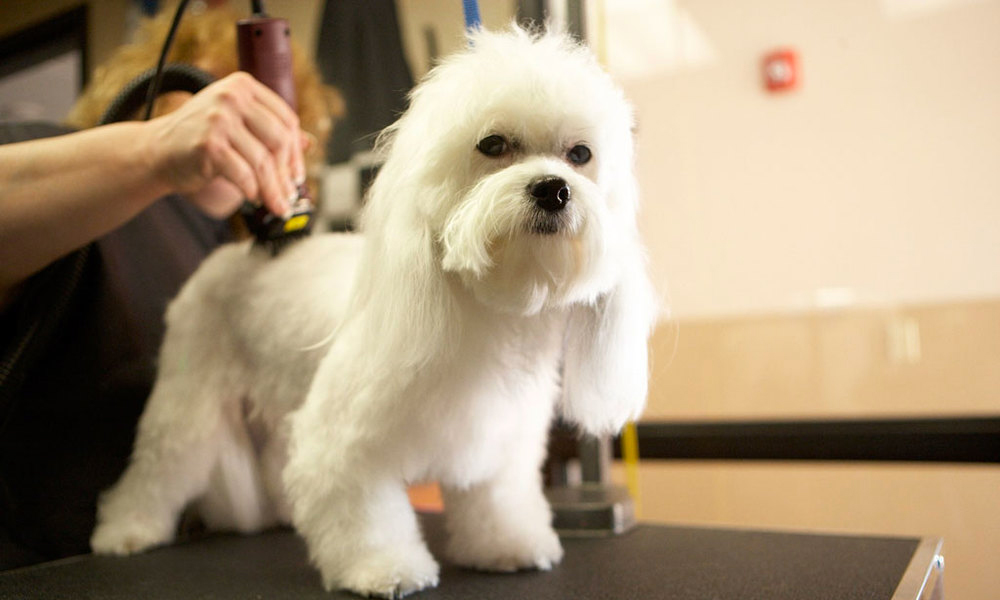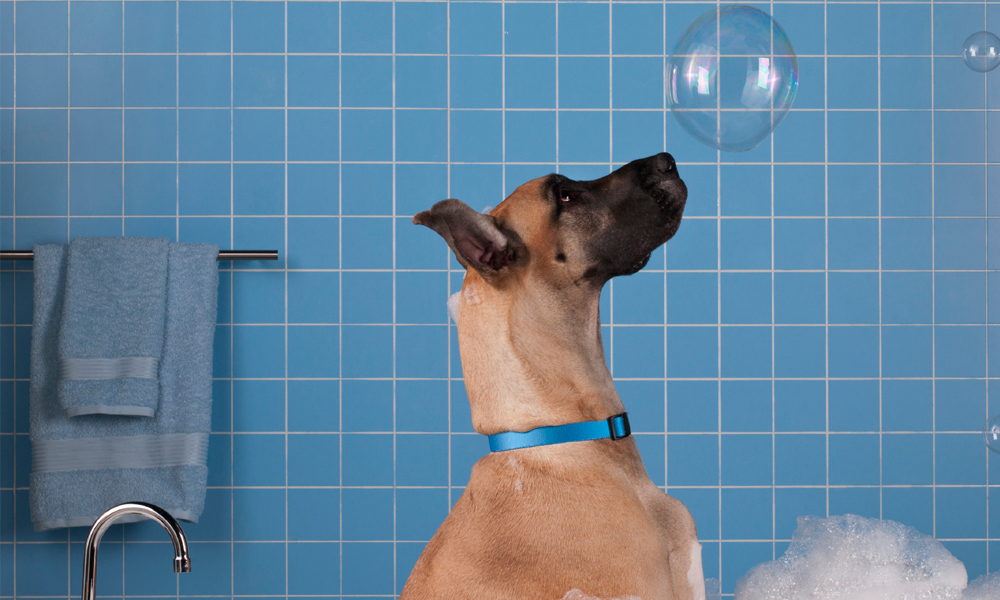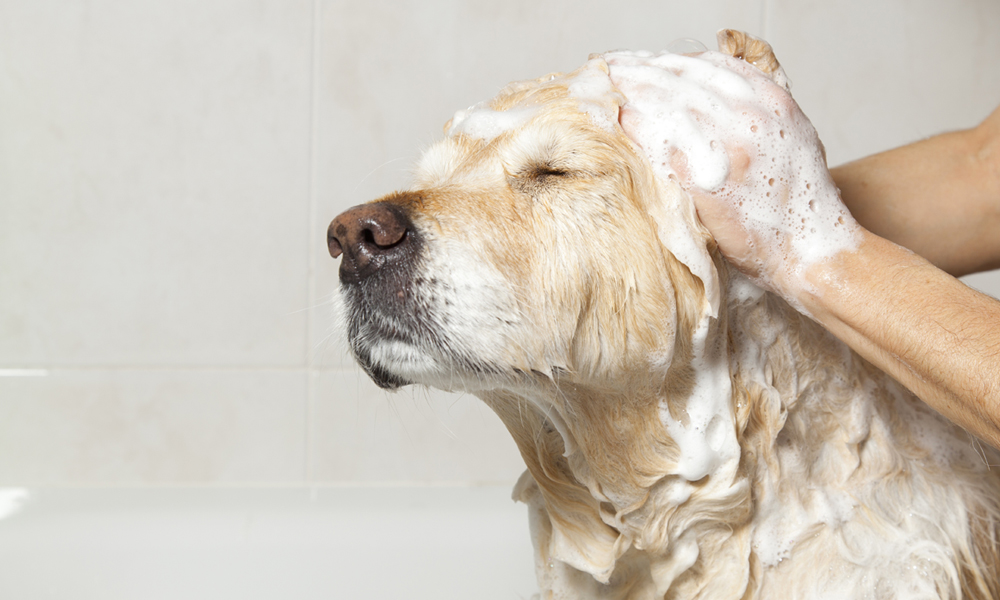 Happy Pup Day Spa
Whether your precious pooch is covered in mud or getting ready for a black tie affair, Petworld Resort Grooming Salon and Spa can make any dog sparkle and shine with our professional dog grooming! Our professional groomers, stylists and bathers take special pride working with each pet they groom.
Our professional staff will pay close attention to your pet's specific needs and unique body style to help them look fabulous after their day at the spa. In addition, we use the latest dog grooming equipment and techniques. From Poodles to Pomeranians and Dalmatians to Danes, we can have your pet looking its best.
Service includes:
Basic grooming
De-matting and brush-outs
Basic hair cut
Styling trimmed
Swimming session if needed
Free trans"paw"tation and free snap shot
(Schedule must be arranged by Petworld Resort)
Service detailed list
Basic grooming (Suitable for any breed of dog)
2 shapmpoos + Conditioner

Pads, face, feet, tummy hair trimmed as needed

Nails clipped, ears cleaned & plucked, anal gland express

Fluff dry and brush out
Basic hair cut
Basic grooming

Hair cut with clipper, usually for summer cut and shaving
Styling trimmed
Basic grooming

Hand trimmed, no clipper will be used.
Important notice:
Please let us know in advance if you do not want a nail cut or tummy hair shaed.

De-matting will have an additional charge
Grooming Frequently Asked Question
WHAT ARE INCLUED IN A GROOMING SERIVCE??
A general grooming service includes, shower, dry up, nails trimmed, paw hair shaved, belly hair shaved, ears clean, anal gland express and facial hair cut.
MY DOG'S HAIR IS KNOTTED. DO I NEED TO CUT THE HAIR SHORT??
If the hair is allowed to knot or develop "matts", this is unhealthy for the dog's skin. Knotting gets worse if the coat gets wet. Before washing the dog, it is necessary to brush out all the knots. If the hair is matted, it may be possible to "dematt" the coat. Unfortunately, this can be painful. In some cases, dematting may cause or reveal skin irritation. If your dog is matted, we will advise you what can be done. If the hair can be dematted without causing pain to the dog, it may be possible to save the coat. If the hair can be dematted, there will be an additional charge of $50/15mins. Otherwise, we may recommend cutting the hair short, which means applying the clipper behind the matt. If the hair is matted, we recommend meeting with one of our groomers beforehand so we can discuss your options.
DO YOU CUT THE NAILS??
Yes, we are able to cut the nails on most dogs. With some dogs, it needs to be done at the veterinarian. Long nails can lead to several issue including joint problems, broken or split nails. With nail cutting, there is always some risk of bleeding. Inside the nail is a blood vessel which grows with the nail. If the nail is allowed to grow long, then cutting the nail even slightly may result in bleeding. If the nails are black, the risk of bleeding increases, if the nail bleeds, we apply styptic power to the nail. Regular nail trimming can prevent this.
Note: we do not offer "nails only" service.
WHAT ARE ANAL GLANDS??
The real answer is "something you don't want to deal with at home!!" They are the scent sacs right under a dog's tail. Some dogs empty them naturally, some do not. Our groomer can check if they need to be emptied (expressed). Please let us know if your veterinarian does this or if you do not want us to express the glands.