Doggie daycare is a BLAST
Our Doggie Daycare program offers a wonderful opportunity for approved pets to romp and play with other dogs. This activity offers valuable socialization, regular exercise, and fun…which can have a very positive impact on dog's behavior, stress level and overall health, and offers a fun day with their pack while their owners are working during the day.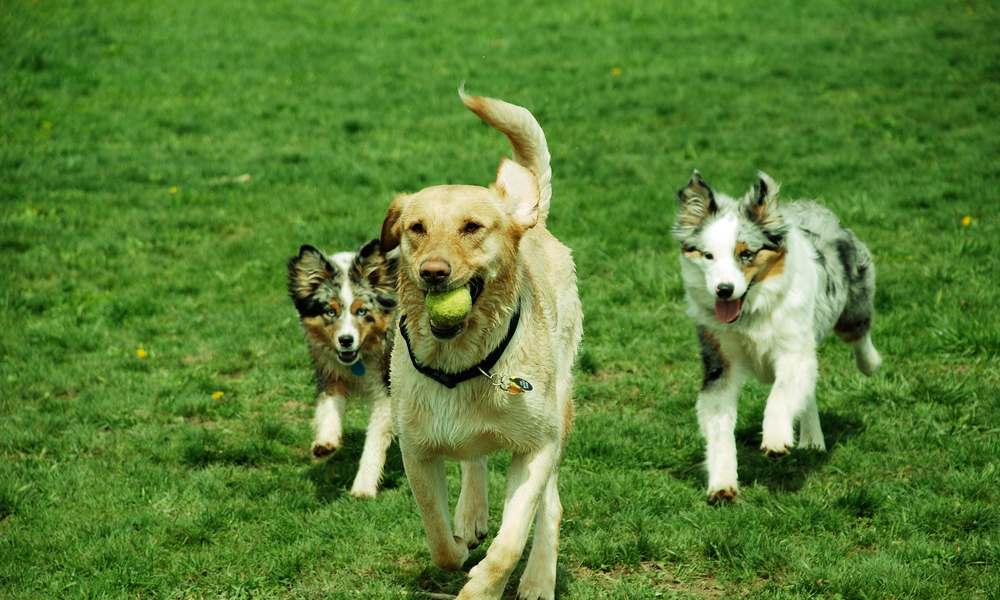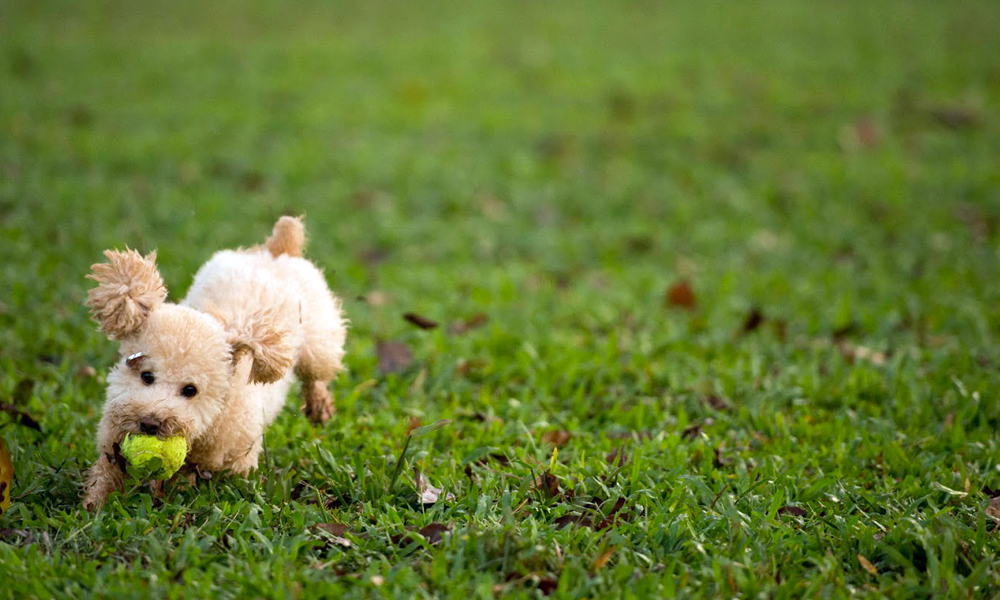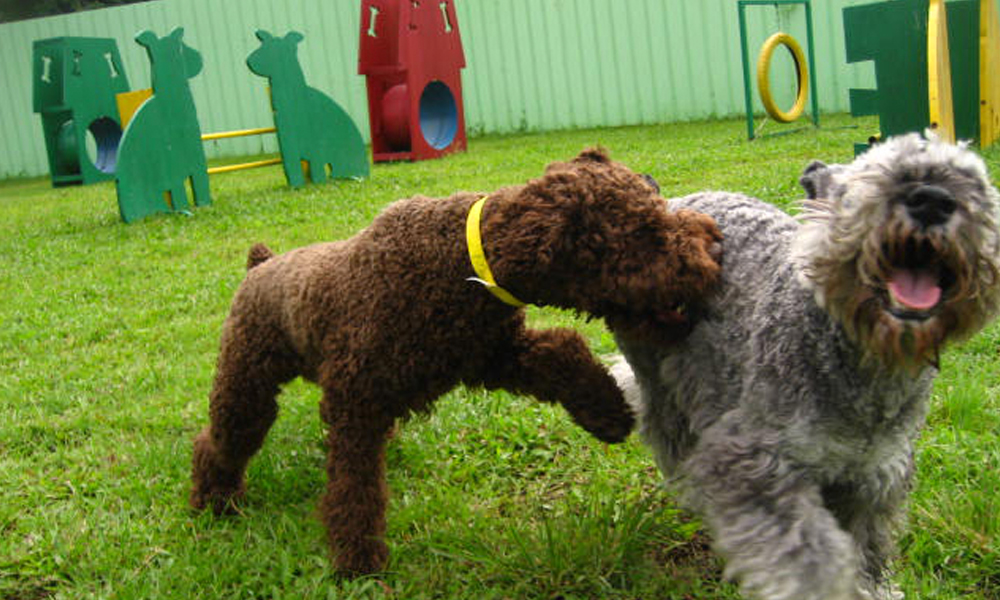 General guidelines:
All dogs which join the doggy day care must be neutered or spayed, must not be aggressive or have any other excessive behavioral issue.
Current on requirement vaccinations – Please refer to boarding / day care requirement
Using an effective flea & tick preventative
Dogs approved for Doggie Daycare are always considered "on probation" since their behavior can change.
If their social skills become unsuitable at any time, their daycare privileges can be suspended.
Doggie Daycare runs from 10am until 6pm, everyday of the week.
Reservations are always required for pets to participate in day care.
Program Guidelines:
Social time:
Dogs will enjoy approximately 4-5 hours of social play in Doggie Daycare each day, depending upon when they arrive and depart.
Dogs are given the opportunity to rest for 2 hours at mid-day.
Feeding:
We do not recommend that pets eat anything substantial during the day due to the high level of physical activity during Doggie Daycare, and we do not offer feedings for daycare dogs.
Pet owners should realize that the risk of life-threatening "bloat" (i.e., Gastric Dilation and Volvulus) increases when dog participate in vigorous activity within 2 hours after feeding. Especially for large or deep-chested breeds.
Owners who feed their dogs in the morning before Doggie Daycare should feed their dogs before 6am
Flea & Tick Preventative:
Since flea and ticks are easily transmitted from pet to pet, and since daycare dogs at Petworld Resort enjoy frolicking and rolling in our grassy Dog Park, Petworld Resort requires owner to treat their dogs religiously with a veterinarian-approved flea and tick preventative. (i.e., Frontline / Revolution)
In addition, we strongly encourage regular administration of a heartworm preventative due to the highly active nature of Doggie Daycare.
Dirty Dogs:
One of the benefits of Doggie Daycare at Petworld Resort is playing in our large Dog Park. As a result, some dogs will get dirty (especially on rainy days) while romping and rolling in the grass.
Our pet sitter will do their very best to clean up dirty dogs before they go home. However, owner should understand that the primary role of our pet sitter is to supervise their dogs, and time is not available to provide a thorough bath before sending dogs home.
As an alternative, dog owner my contact the front desk o schedule a grooming service.
Owners should understand that their dog could become dirty once again if allowed to return to Doggie Daycare after a bath.
In order to maintain the facilities and Dog Park in good condition, Petworld Resort reserves the right to temporarily limit or suspend daycare activity from time to time