Welcome to Petworld Resort
Featuring beautiful campuses in Hong Kong, Petworld Resort is not your typical kennel or boarding facility. Instead, Petworld Resort was created exclusively to provide superior services for dogs who deserve much, much more.
Petworld Resort has been the standard of excellence for lodging, doggie daycare, pet grooming & styling, and professional training. 
Petworld Resort 不同於一般的寵物酒店或寄養所,我們致力於打造一個安全,潔淨,愉快的環境,為你的寵物提供頂級舒適,愉快的假期!我們提供VIP的優質服務包含:住宿,關切照顧,寵物美容以及專業的訓練。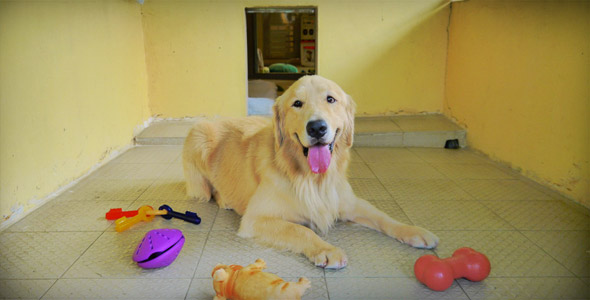 Boarding service
Dogs love to stay and play when their owners are away! Unlike a traditional boarding kennel, our focus is to monitor each guest closely, give them lots of attention and affection, and make sure they get plenty of exercise and playtime each day.
在您旅遊的同時,你的狗狗亦會於Petworld Resort 享受歡樂時光。 有別於傳統的寄養所, 我們將所有注意力集中於每一位客戶的個別需要,讓每一位住客都享有充分的活動以及玩樂時間。務求牠們於住宿期間保持身心愉快!
Read More
Doggie Daycare
During your working day, you don't have to feel guilty to let your dog home alone anymore. Doggie Day Care at Petworld offers a fun time for your best friends. They play, roll & run at the field with their canine friends.
在工作的同時,你無須再為獨留家中的寵物感到愧疚。Petworld Resort的日托服務,可讓您最親密的愛寵在安全及自由開放的環境下,與牠的朋友們於大草地上任意奔跑,玩樂及進行社交活動。
Read More
Dog Grooming
Our professional staff will pay close attention to your pet's specific needs and unique body style to help them look fabulous after their day at the spa.
我們專業的美容團隊會因應每一隻狗狗的品種,身型及特別需求,為狗狗們設計專屬牠們最適合的造型。
Read More